AWESOME FEELINGS
Heat in your heart, freedom in your mind.
Feel emotions you have never felt, with creatures you have never met.
TOUCH, HOLD & FEED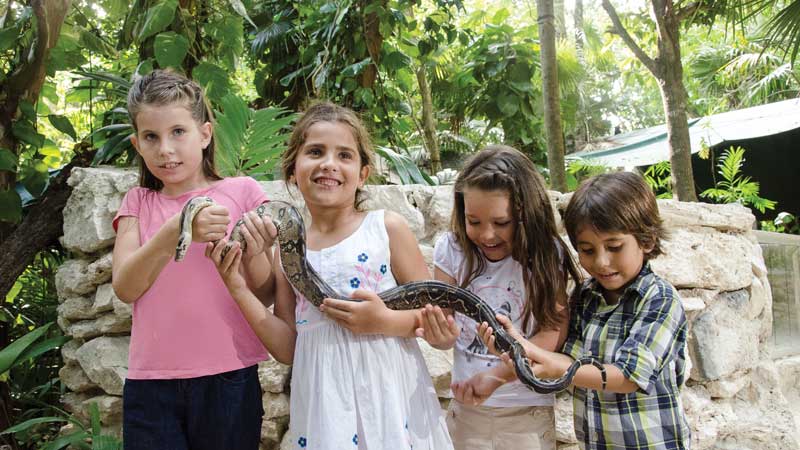 Live a knowledgeable journey. With our guides, you will learn, hold and feed some of the local fauna, and if you are brave enough, walk among crocodiles. Get ready to take all the pictures you want because you will meet incredible animals in a natural environment.
A DIFFERENT KIND OF ZOO
Get to know vulnerable species and learn how to protect them.
Pay attention to the top of the trees, home of a troop of wild spider monkeys that you will possibly watch hanging off and playing around.
PRO CONSERVATION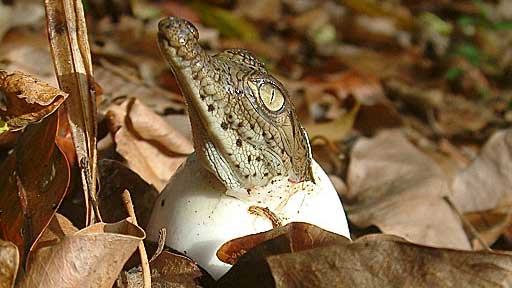 WAZA (World Aquarium and Zoo Asociation):
"Zoos and aquariums are trusted voices for conservation, and are able to engage and empower visitors, communities and staff measurably to save wildlife."
PRODUCT:


60-75 minutes interactive English spoken guided tour. You will able to touch, hold and feed great variety of our wild local animals; and if you are brave enough… to walk among crocodiles.
INCLUDES:
Admission to the zoo, guided safe interactive experience, all pictures you can take and unforgettable beautiful memories.
EXTRAS: (not included)
Interaction feeding bag (one per group should be enough).
Round trip transportation.
Guide tips

AMENITIES:


Cafeteria, gift shop, snacks, picnic area, restrooms and children playground & wifi.
HOURS:
Open everyday from 9:00am to 5:00pm.
Round transportation buy a day in advance, check booking engine for valid pickup points & hotels and transportation fee.
* For security reasons we do not admit pets inside our facilities.
Thanks for your understanding.
Payment methods
Alternative payment methods
ZOO, SHELTER OR SANCTUARY?

In recent times, public attention turned towards animals in captivity, and Zoo's aren't the exception.
Croco Cun did not start as a zoo, however, our Riviera Maya destination ecological needs, have turned us into a very peculiar one. Most of the specimens have come to our home as donations, as well as rescues or seizures that the environmental authorities have placed under our care.
The residents of our zoo play an important role in the fauna conservation through education and interaction with our visitors.
We are located on the 307 highway very close to Puerto Morelos which is a peaceful village on the Mayan Riviera, great to experience the genuine Yucatan. Puerto Morelos makes an excellent base if you're looking for some place quieter than glitzy hotspots like Cancun or Playa del Carmen. Government eco-reserve designations protect the reef and mangroves, and the village itself, from development. Outdoor options range from thrilling jungle and diving adventures to serene bike rides or moped explorations
Taxi:
Fast but expensive option.
Bus:
At Cancún´s or Playa del Carmen´s bus station, take the bus-line MAYAB and specify you're getting off at Croco Cun so they charge the correct fee.
Mini van:
At Cancún´s bus station, in front of the main doors, crossing the parking lot, take the PLAYA EXPRESS minivan. Tell the driver you are getting off at Croco Cun so he charges the correct fee. This minivan can also be taken at Playa del Carmen on Calle 2 between Av.20 Norte and Av.25 Norte.

Getting to Croco Cun Zoo from Cancún by bus or minivan (costs around 25 pesos per person), the driver will drop you out in front of the zoo on the federal highway. Please be carefull when you crossing.
To get to Cancún´s bus station from the Cancún hotel zone, take the bus (Turicun or Autocar) with RUTA 1 on the window. (it must include Downtown, Av. Tulúm destinations) and ask the driver to drop you out on Tulum Av. near the bus station. It costs around 12 pesos per person.