THIS IS WHAT WE DO
To Inspire Passion for Nature and Wildlife, through an interactive 60-75 minutes guided tour. You will able to touch, hold and feed great variety of our wild local animals; and if you are brave enough… to walk among crocodiles.

BUY NOW!
AWESOME FEELINGS
Heat in your heart, freedom in your mind. Feel emotions you have never felt, with creatures you have never met.
All
Interactive Tour
Local Wildlife
World Wildlife
---
Open everyday from 9:00am to 5:00pm.
Admission
Adult : $32 US.
Children from 6 to 12 years old: $22 US.
Children from 0 to 5 years old: FREE.
Senior Citizen: $22 US.
Round transportation buy a day in advance, check booking engine for valid pickup points & hotels and transportation fee.
* For security reasons we do not admit pets inside our facilities.
Thanks for your understanding.
PRODUCT:
60-75 minutes interactive English spoken guided tour. You will able to touch, hold and feed great variety of our wild local animals; and if you are brave enough… to walk among crocodiles.
INCLUDES:
60-75 minutes guided safe interactive experience, all pictures you can take and unforgettable beautiful memories.
NOT INCLUDED:
Food bag for interaction and guide tips.
AMENITIES:
Cafeteria, gift shop, snacks, picnic area, restrooms and children playground & wifi.
We are located on the 307 highway very close to Puerto Morelos which is a peaceful village on the Mayan Riviera, great to experience the genuine Yucatan. Puerto Morelos makes an excellent base if you're looking for some place quieter than glitzy hotspots like Cancun or Playa del Carmen. Government eco-reserve designations protect the reef and mangroves, and the village itself, from development. Outdoor options range from thrilling jungle and diving adventures to serene bike rides or moped explorations.
Email Us

How to get here
Taxi
Fast but expensive option.
Bus
At Cancún´s or Playa del Carmen´s bus station, take the bus-line MAYAB and specify you're getting off at Croco Cun so they charge the correct fee.
Minivan
At Cancún´s bus station, in front of the main doors, crossing the parking lot, take the PLAYA EXPRESS minivan. Tell the driver getting off at Croco Cun so he charges the correct fee. This minivan can also be taken at Playa del Carmen on Calle 2 between Av.20 Norte and Av.25 Norte.
Getting to Croco Cun Zoo from Cancún by bus or minivan (costs around 25 pesos per person), the driver will drop you out in front of the zoo on the federal highway. Please be carefull when you crossing.
To get to Cancún´s bus station from the Cancún hotel zone, take the bus (Turicun or Autocar) with RUTA 1 on the window. (it must include Downtown, Av. Tulúm destinations) and ask the driver to drop you out on Tulum Av. near the bus station. It costs around 12 pesos per person.

Seniors discount applies over 60 years old, ID required – * Free admission for kids 0-5 years old – **Enjoy special savings when you bring your group. (10 adults or more)
THE BLOG
A space to talk and share about nature, conservation, great ideas and experiences. All written by people working with us, travelers, journalists, and you, if you would like to.
---
Cancun was once just popular among honeymooners and adult couples looking to get away from it all, but now it is an international destination ideal for all ages. Families taking spring break vacations will find more to do here than just playing in the sand.
AN EXPERIENCE YOU MUST LIVE
EAT DELICIOUS
Fill your belly with tasty baguettes and salads, sodas and the best mexican coffee in a really pretty little cafe. Refreshing prices.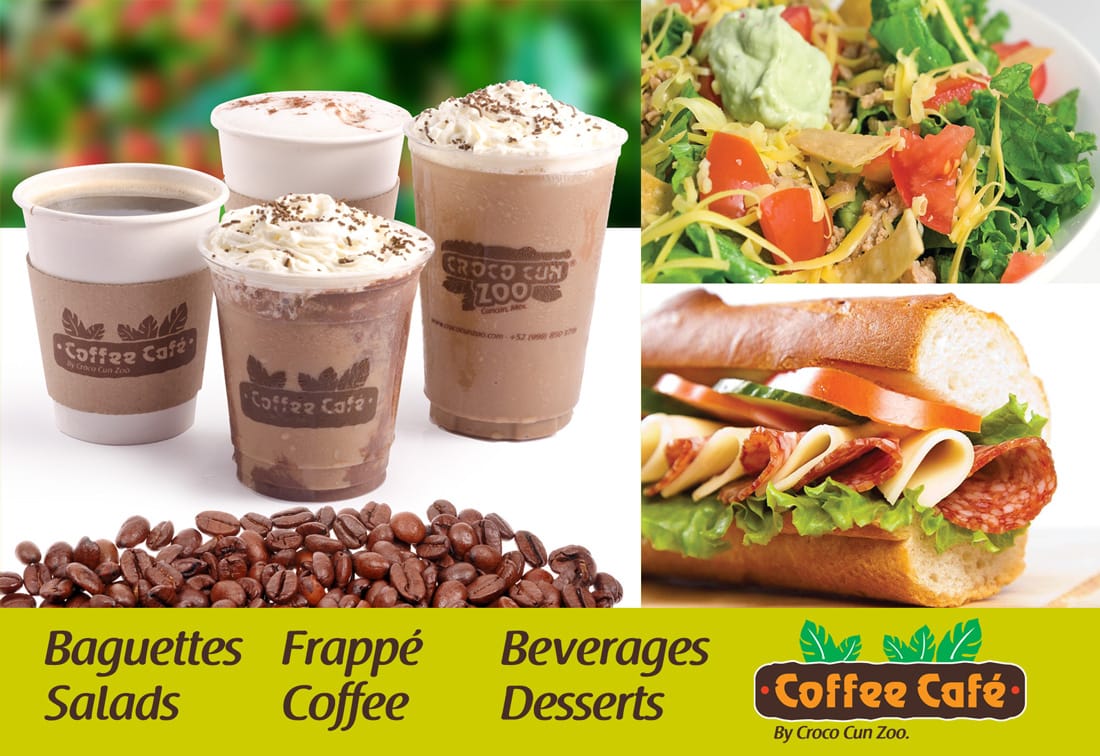 ---
+52 (998) 850 3719
+52 (998) 850 3719